THE MÍCHEÁL Ó DOMHNAILL TRUST FUND
& COMMEMORATIVE CD
The Mícheál Ó Domhnaill Trust Fund has been set up by Mícheál's family and friends,
in particular Cathal Goan & Mícheál's close friend and fellow musician, Paddy Glackin.
The fund will establish and manage a scholarship to enable students to study the Irish language and traditions of the Donegal Gaeltacht.
Mícheál's father Hiúdaí was a native of Rannafast, Co Donegal and the Ó Domhnaill children spent many long and happy summers there.
The Trust Fund will also contribute to the Irish Traditional Music Archive.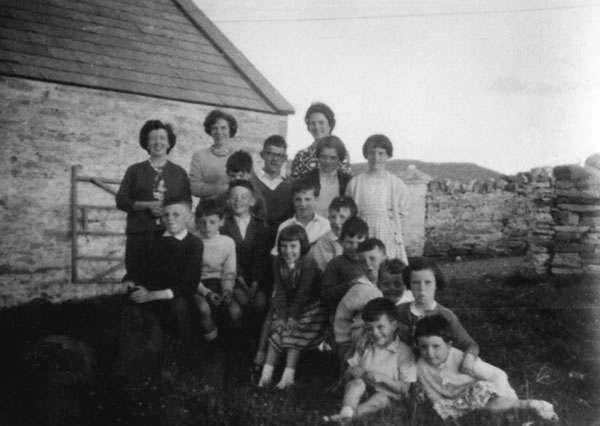 A CD will be released with tracks featuring Mícheál singing and playing with many other artists.
The proceeds from the CD sales will form the basis of the Mícheál Ó Domhnaill Trust Fund.
More details of the CD release dates with tracklisting and song lyrics will be posted here.
Donations to the Mícheál Ó Domhnaill Trust Fund are very welcome.
Bank of Ireland, Dundrum, Dublin 14, Branch Code: 90.10.95
Account No. : 66306969
Account Name: Micheal O'Domhnaill Trust Fund
IBAN: IE53BOFI 90109566306969 for overseas donations
Sincere thanks to all who have donated so far to the Trust Fund