MÍCHEÁL'S MUSICAL CAREER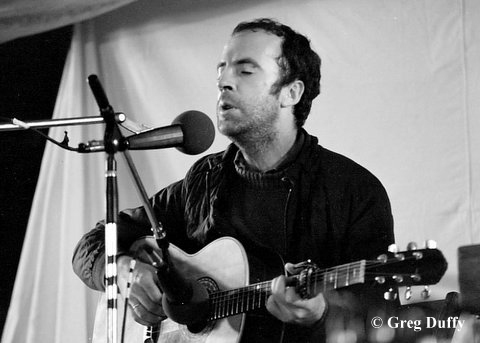 Micheal started his musical career in the late-sixties. Having been brought up in Kells, Co. Meath, he spent most of his summers in Rann na Feirste (Rannafast) in the Donegal Gaeltacht, his father's native place. There he met Daitií Sproule and together they formed Skara Brae along with his sisters Tríona and Maighread. The teenage group released a much acclaimed self-titled album. His duo with Mick Hanly as Munroe produced the Celtic Folkweave album. Then followed a relatively short but highly influential period with the Bothy Band with extensive touring and the release of many great albums. The group consisted of Mícheál & Tríona, Donal Lunny, Paddy Keenan, Matt Molloy, Paddy Glackin/Tommy Peoples/Kevin Burke.

When the Bothy Band parted ways in the early eighties, Mícheál emigrated to the U. S. There he performed in groups such as Nightnoise with Tríona, Brian Dunning and Billy Oskay/Johnny Cunningham, producing many albums over a 15 year period. Puck Fair with Tommy Hayes and Brian Dunning and Relativity with Tríona and brothers Phil and the late Johnny Cunningham, R.I.P. He also played, toured and recorded with fiddler Kevin Burke resulting in two of the finest traditional albums, Promenade and Portland.

Mícheál also had a fine reputation as an album producer and as well as producing some of his own musical collaborations, he produced for, among others, Noel Hill, Tony McMahon, Kevin Burke, Touchstone in addition to the highly successful string of "Celtic Christmas" albums. After returning to Ireland from the States he worked and toured with his sisters, Maighread & Tríona and several other musicians, in particular, Máirtín O'Connor and Cathal Hayden. His most frequent partner in crime was his lifelong buddy, fiddler and former Bothy Band colleague, Paddy Glackin. They released an album "Athchuairt / Reprise" on Gael Linn in 2001.